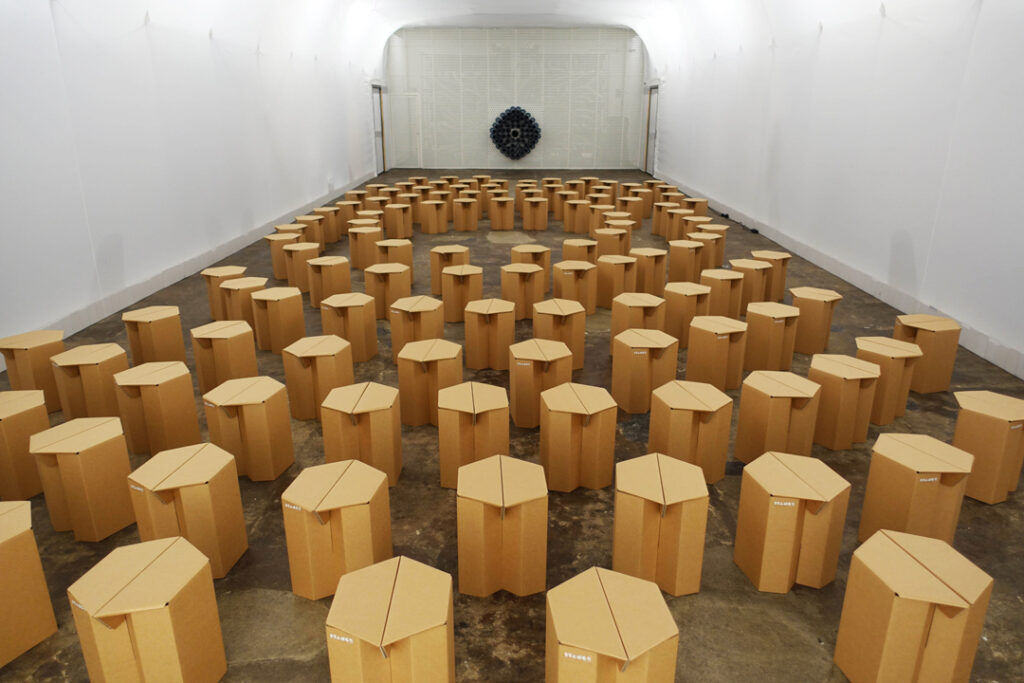 The OSMODRAMA project challenges the perception of visitors with an olfactory organ. We supplied the stools for it.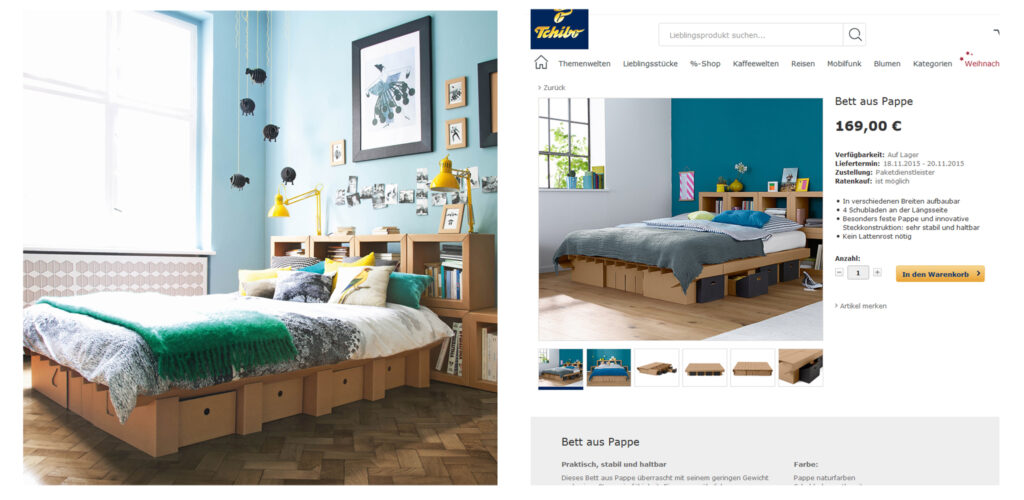 We invented our cardboard bed 25 years ago – it has now achieved cult status. A few weeks ago, the bed appeared at Tchibo - Made in Taiwan. A big problem for us.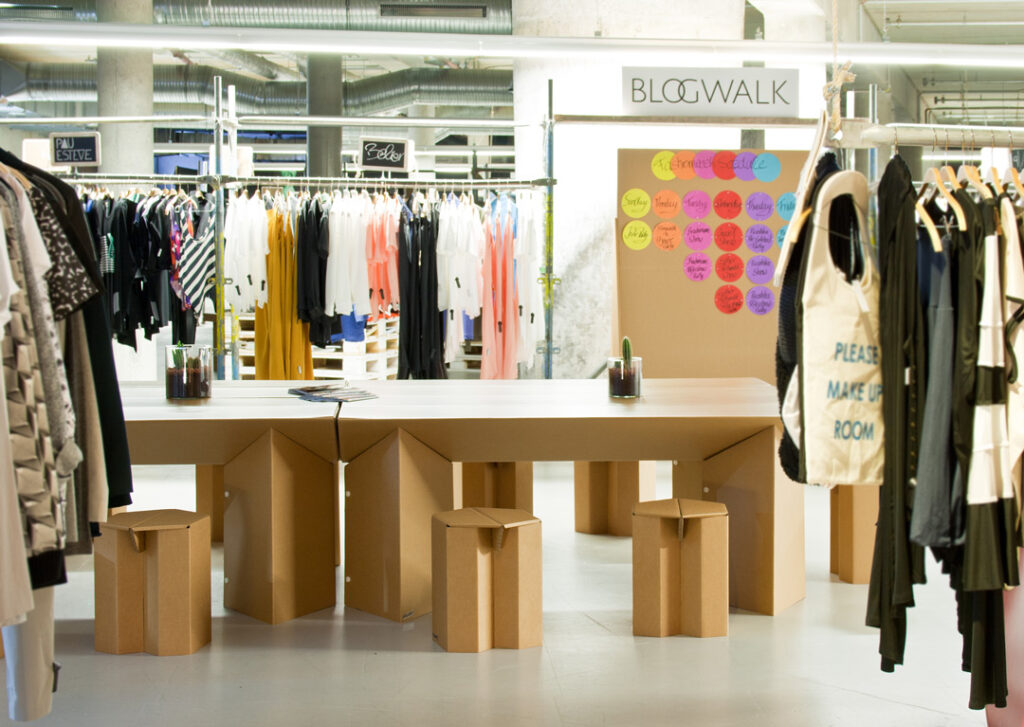 Berlin Fashion Week begins and Berlin dresses up. We think a little cardboard suits everyone.